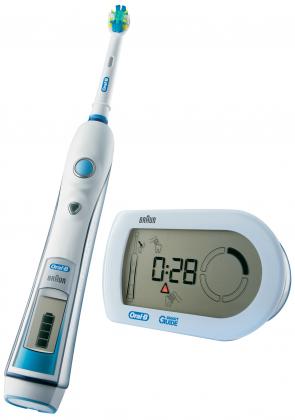 ELECTRIC TOOTHBRUSHES
We recommend electric toothbrushes for a more effective clean.
The benefits of an electric toothbrush are:
Better more reliable plaque removal
Improved gum health
A quicker way to get a total mouth clean
Gentler on your teeth
They encourage children to brush their teeth; they like the buzzing brushes.
We have a range to suit every budget, starting with a basic model for $50. The brushes are a one- off cost as all you need to buy after this is a replacement brush head ($8) every 3 months.
For a family you can buy just one brush, and separate colour coded heads for each family member.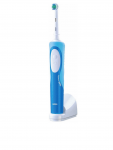 ORAL B VITALITY PRECISION
For just $50 these are our "starter packs" for those new to electric toothbrushes 
They come with a timer which encourages you to brush longer by signalling 2 minutes.
These brushes also make a great gift.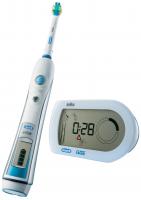 ORAL B TRIUMPH ELECTRIC TOOTHBRUSHES
These are the "gold standard" of electric toothbrushes. For $160 you will get:
An Oral B Triumph electric toothbrush with Smartguide (which tells you whether you are brushing correctly and when you have brushed for long enough) 
3 brush heads
A 2 year guarantee
Ask our staff to recommend the best electric toothbrush for your needs.